How to integrate Shopify with Billplz
1. Login to your Billplz account (via Plzlogin).
2. Create a Collection.
Go to Billing section.
Click Create Collection button on the right.
Fill in a title and click Submit.
Go back to the dashboard and you will see the newly created collection.

3. Get Shopify Secret Key.
Take note the Shopify Key.
4. Add Billplz as a payment gateway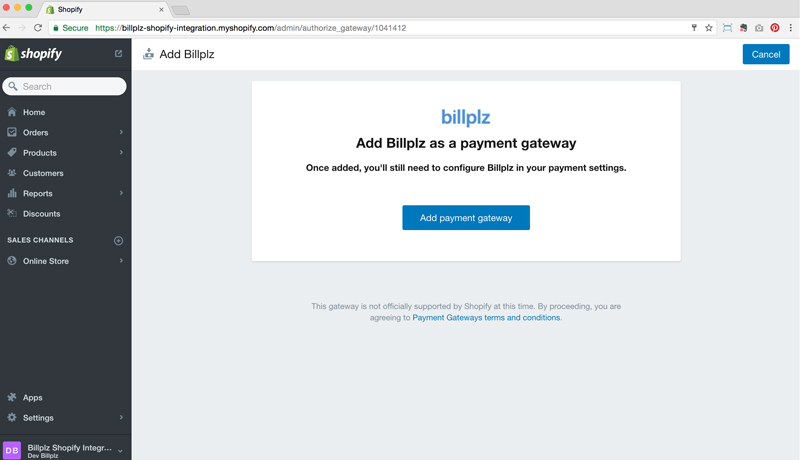 Click Add payment gateway to install Billplz
5. Setting up Billplz
On the payment settings page, scroll down to Alternative Payments Section and select Billplz
A form will appear below. You will require a Collection ID and Shopify API Key.

Note: Billplz option may not appear in case you have too many installed alternative payments which potentially hit the limit. You may uninstall/remove previously installed alternative payment and retry the installation process after uninstallation/removal of any other third party alternative payment.

To get Collection ID:
Go to Billing. Find the collection to use with Shopify and copy the Collection ID,
Copy and paste the information into the Billplz settings form in your Shopify store settings.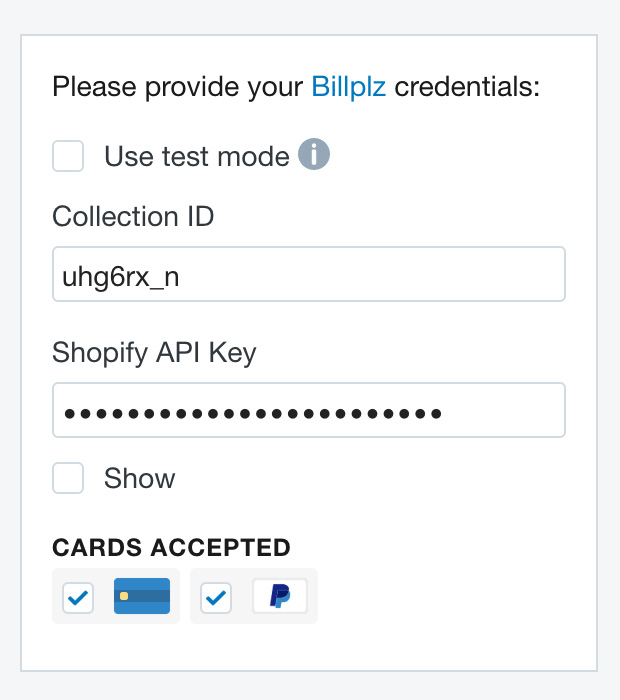 Use Test mode with Staging Shopify Key to use Billplz staging environment.
Click Save and Billplz are now listed as a payment gateway on your Shopify store.