Payout Flow
Payout allows you to make payment to any account bank registered in Malaysia. Since Bank doesn't provide way to programmatically make payment to the bank account, you can achieve that by using our Payout API.
Payout implements the same collection concept as per API Flow. You will have a collection that consists of multiple payouts.
Before proceeding further, you need to ensure that you have enough payout limit to perform Payout. To increase the payout limit, navigate to the Payout tab and you will notice the Payout Limit at the top.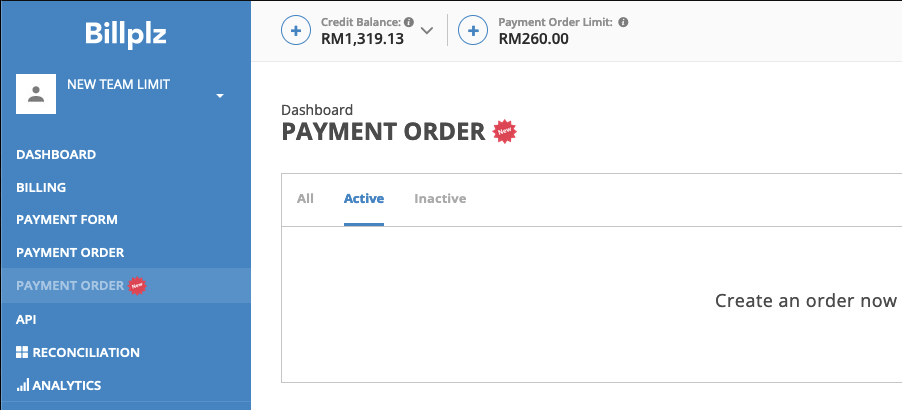 To start using the API, you would have to create a Payout Collection. Then the payout will kicks in as per below:
Get bank information from the recipient.
Execute Create a Payout API.
If failed, perform one-time bank account registration using Create a Bank Account;
Then, execute Create a Payout API again after three working days.
The payment will be settled to the recipient in one (1) business days except for Federal public holidays.